SEO, or Search Engine Optimization, is the art of getting more traffic from search engines to a website.
Better SEO = More Organic Traffic = $$$ = 🙂
In 2020, Microsoft named SEO the #1 most in-demand hard skill.
SEO is in high demand, it pays VERY well, and you can do it from anywhere with a laptop and an internet connection. It may well be the most remote friendly occupation out there...no hands to shake, no viruses to spread ;)
So what makes this SEO course so special? How is this different from every other course out there??
Neuroscience

- A lot is known about human attention span and how to optimize focus and learning, and this course integrates these findings into its structure. Almost all videos are less than 10 minutes long (the maximum length you should aim for to maintain attention).

Psychology - People learn best when they want to learn a subject, not

when someone is forcing them to. I treat you like an adult, assume you're genuinely here to learn, and don't include things like quizzes or enforced viewing order. You're an adult, and I treat you like one.



Experience - There are only a small handful of people in the world with my level of SEO experience. I've personally managed SEO work on over 300 websites, including many of the Fortune 500 and multiple sites with many billions

of pages, complicated ecommerce infrastructure, and tens of millions of dollars in marketing budgets.



I call this course SEO Simplified for a reason: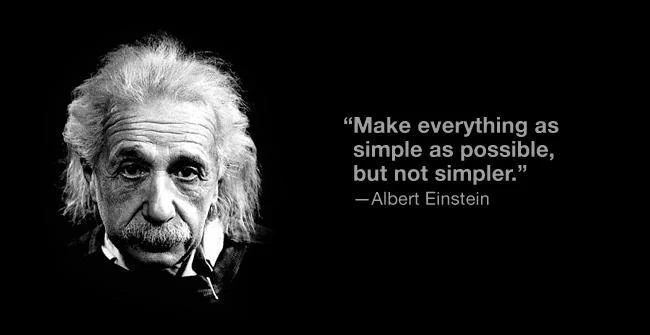 The key is to simplify the concepts, without losing any of the important bits...and that's what I've done here ;)
SEO has 3 main components:
Technical SEO
On-Page SEO (also called On-Site SEO)
Off-Page SEO (mainly link building)
This course focuses on the first and one of the most critical pieces, Technical SEO.
Technical SEO is composed of all the complicated, code-centric elements that affect whether or not search engines can effectively access, process and understand your website (and how best to optimize those elements to maximize organic traffic to your site).
Things like JavaScript, page load speed, redirects, sitemaps, and so on.
Without this piece of the puzzle in place and optimized, nothing else you do on your site will be as effective as it otherwise could be.
Nothing.
Are you ready to learn Technical SEO? Here's what you get:
1. The best technical SEO training course available, period. I built the technical SEO course I wish I'd had when I first started, and I've worked hard to explain search engine optimization in a way that anyone can understand.
2. Access to a variety of templates and processes to help you in your SEO journey, as well as extensive links to tools, articles, and additional resources to help you learn technical SEO from end-to-end. I'll be adding more from time-to-time.
3. Upon completion of this SEO course, you will be issued a certificate you can present to current or future employers or clients to show your proficiency in the material covered by this course.

SEO is still one of those things you can't really learn in college or even at a trade school.
You still, for the most part, have to learn online and by trial and error...unless you find an expert to teach you ;)
Enter me, stage left: